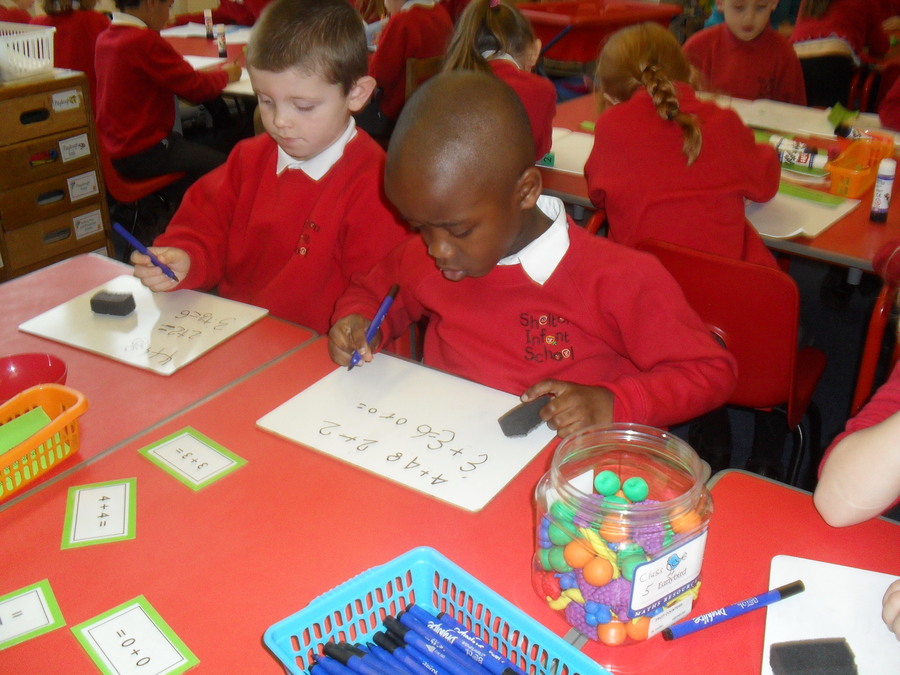 Our school is very proud of the creative curriculum which we have created and which is bespoke to meet the needs and interests of our pupils. Our curriculum has been designed to explicitly meet the aims of our school:-
Achieve Well, Aim High, Have Fun.
At Key Stage One (Years 1 & 2) teachers have worked together to create a 'Whole School Curriculum Map' to address the statutory requirements of the National Curriculum whilst also including additional content to personalise the curriculum to meet the needs of our pupils and to engage them in their learning.
Teachers take the learning objectives from our curriculum map as a starting point to plan exciting and creative learning activities tailored to the interests and needs of the pupils. This context free and objective led approach to the curriculum ensures that learning is always engaging and fun. This approach also allows teachers to be flexible as to how the curriculum is taught. Sometimes subjects will be taught discretely whilst at other times the subjects will be taught using a topic and cross curricular approach. Teachers use their professional judgement to decide how best to teach the different subjects considering the needs and interests of the pupils, and also the subject matter and skills which the pupils need to learn.
Our curriculum is broad, balanced and ambitious and strives to prepare pupils for the opportunities, responsibilities and experiences of life in modern day Britain. We actively promote fundamental British values whilst also developing mutual respect of different cultures, faiths and beliefs. Please click to view our policies on promoting British values and how we prepare children for life in modern day Britain.
Teaching and learning is coherently planned and sequenced so that pupils learn new knowledge and skills whilst also consolidating previous learning. Teachers adapt the curriculum to ensure the needs of all pupils are met, including pupils with additional needs and more able pupils.
Our curriculum is regularly enhanced by huge themed weeks. Through pupil questionnaires completed with our governors, the children tell us that these weeks are their favourite aspects of being at Shelton Infant School. Whether it is installing a time machine or a desert island on the playground to surprise and engage pupils, or the whole school working together to create a huge Shelton Castle in the school hall, or exploring a giant minibeast habitat in the school hall whilst dressed as insects, the children are immersed in exciting learning activities. Please CLICK HERE to see some of the many photographs in our 'Wow Factor' galleries which illustrate our curriculum in action.
Our curriculum is enhanced by practitioners who plan alongside the teachers to deliver exciting and memorable learning experiences. The school regularly employs a creative practitioner to enhance our themed weeks. Year 2 children also work with a highly experienced singing teacher which culminates in performances to parents. The school also uses its Sports Premium funding from the government to employ a dance teacher to work with all pupils and teachers to deliver high quality dance lessons which again culminate in performances to parents. Year 1 and Year 2 pupils also work with our Forest Schools practitioner throughout the year in our specially designed Forest Schools area. Pupils tell us that their favourite Forest Schools activities are tug-of-war, hide and seek and roasting marshmallows on the fire!
Please click on the following to see the detailed programmes of study for each subject.
PSHE (Personal, Social & Health Education)
Religious Education is taught throughout the school and is based upon Derby City Council's Agreed Syllabus for RE.
Assemblies take place daily and encourage a positive school ethos of tolerance, caring and understanding for all. Assemblies are also used to reinforce and develop our school standards. Sometimes assemblies include an act of collective worship. Assemblies also sometimes focus on our 'Learning to Learn' attitudes which are reinforced in classrooms – 'Thinking for Myself', 'More Than Just Me', 'Aiming High' and 'How Well Did I Do?'
Parents have a legal right to exempt their child from collective worship and RE lessons and should contact the school if they wish to do so.
For information about what the children are currently learning, please CLICK HERE to read our latest newsletters.
For information about tests and assessments at the end of Key Stage One please CLICK HERE.